FREE CHALLENGE! Join the FREE 5-day "Author Interview Challenge" and learn how to get the media to interview you without being pushy! Click HERE to get started...

Welcome to Build Your Brand Academy – the home for authors who want to grow an audience, develop a following, and spread their message out into the world.
Do you dream of getting more readers? Build Your Brand Academy is all about inspiring, teaching and supporting authors from around the world. I teach authors how to leverage publicity so they can build their platform, grow their audience and get more people to read their books.
---
I'm A Working Member Of The Media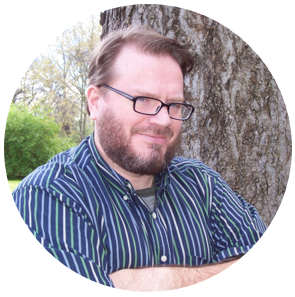 My name is Chris Well and I've spent the past 30+ years working in the professional media, including print publications, broadcasting, and digital media. I've been a magazine editor, newspaper contributor, reporter, columnist, broadcaster, podcaster, web content manager, and digital content producer.
Over the years, I've been pitched by a lot of people who wanted access to my audience. I've heard from recording artists, sports figures, business people, comedians, filmmakers, authors, and more. Many of them gave me the right tools and information to feature them in my media.
However, I've also seen a lot of really bad pitches that ended up deleted or in the trash.
---
I'm Also An Author Like You
As a novelist, I've been published by traditional book publishers, and I've also self-published. As the author who wanted to get media coverage for my books, I learned firsthand that it's dangerous to trust a publisher or a hired hand to do the job of promoting my books.
My experiences on the author side also helped me understand why so many pitches from author were so ineffective. There was nobody helping them - or showing them how to do it right.
---
Build Your Brand Academy Was Born
Build Your Brand Academy was created to be a safe place for authors to learn how to become known to their future readers. Through helpful articles, podcast episodes, online courses, and more, the mission of Build Your Brand Academy is to teach authors like you how to make smarter choices about how to spread your message.
---
What Do You Need Help With?
If you're visiting Build Your Brand Academy for the first time, here are some helpful articles to get you started:
4 Must-Haves for Your Author Platform
http://buildyourbrandacademy.com/blog/544205/4-must-haves-for-your-author-platform
The Ultimate Guide to Creating an Author Media Kit
http://buildyourbrandacademy.com/blog/568404/the-ultimate-guide-to-creating-an-author-media-kit
3 Reasons Publicity Is Important to Indie Authors
http://buildyourbrandacademy.com/blog/145626/3-reasons-publicity-is-important-to-indie-authors
5 Reasons You Can Do Your Own Publicity FREE
http://buildyourbrandacademy.com/blog/276298/5-reasons-you-can-do-your-own-publicity-free
I believe there are four essential components for a great author platform. Along that line, I'll be creating content for these four categories:
Your Author Website
Your Authority Content
Your Community
Your Publicity & PR
---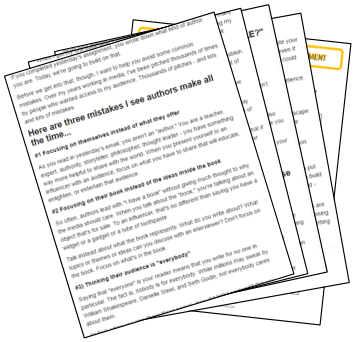 FREE COURSE: Position Yourself for Publicity
You're invited to register for my free email course, Position Yourself for Publicity.
With the right email to the right person, any author can get attention from the media.
But when you pitch your book to that media influencer, there are a lot of people trying to get his or her attention. If you want to stand out, they need to know what makes you special.
This 6-day email course helps you explain what sets you apart…
These lessons will transform how you talk about yourself as an author - energizing every conversation you have with the media, on social media, and even with your current and future readers.
Enroll in the free course HERE
---
Thank You for Visiting
I trust you'll find Build Your Brand Academy to be a useful resource for you as you grow your author platform. Please feel free to join in on the many conversations happening around the site in our comments section and drop me a note any time on our social media pages – I'm particularly active on Twitter and Facebook and look forward to getting to know you!