If you're ready to leverage the power of Facebook for your author platform, I'm here to help!
There are more people on Facebook – active people, who are liking, sharing, commenting – than there are people living in any country on the face of the earth. Love it or hate it, Facebook is too big to ignore. Taking Facebook for granted would be a huge mistake for any author. Especially for an author who's struggling to be noticed and wants to grow their platform.
But does your author page on Facebook make the right impression? If your author page is in desperate need of a refresh – or worse, you don't even have a Facebook page – I'm here to help!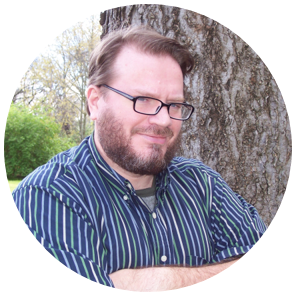 Whether you need a brand-new author page or you need me to update your existing author page, the Facebook Author Page Jumpstart will help you leverage the amazing power of Facebook to promote your brand and your book.
Two (2) one-hour consultations
We'll hop on a call together (phone or Zoom) to discuss:
The author's unique brand position

The author's target audience

Other authors, influencers, or experts in the author's category

Types of content that can be created for the page

How to make the best use of the free tools available for your author page and for audience engagement
Create or update Facebook author page with appropriate branding
I'll create consistent, professional branding on the CLIENT'S Facebook author page that complements the author's website and online branding. The initial setup will include author presentation, headers, and necessary graphic elements.
This will require the client to have a unique Facebook profile. (A Facebook "profile" is a unique user profile; the Facebook "page" can only be accessed from within your own unique user profile.)
If I need to create the author page from scratch, I will assign it to the client's unique Facebook profile. If I'm updating an existing page, I'll need temporary admin access to that page.
10 pre-written posts + graphics
I'll then write a series of 10 pre-written posts - and create the accompanying graphic elements - that represent your author brand and will engage with your target audience. These posts will hit on the different ways to engage with your target audience, with a mix of posts that educate, enlighten, and entertain. Some of them will even promote your book. ;)
Set up simple automation with FREE tools
With those same 10 posts—which will be evergreen content—I'll plug them into FREE tools that allow you to automatically post them again and again. In our second consultation call, I'll walk you through how to easily update your content and drop in new content on the fly. It will be EASY to never run out of content for your Facebook page!
---
The Facebook Author Page Jumpstart is focused on setting up the profile to have consistent branding and a professional presence. No promise has been made regarding the size or rate of growth of the author's audience during the scope of this work.