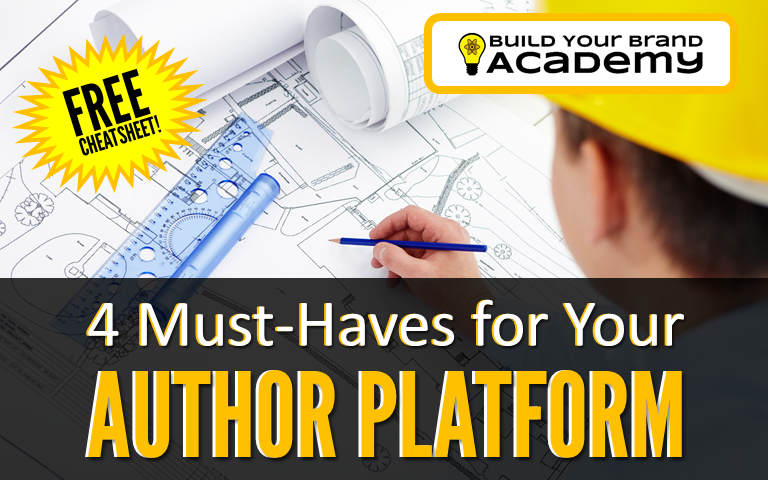 Want a FREE guide to help you supercharge the growth of your author platform? Find the link below for your free download...
Growing up, our family lived next door to a vacant lot. On nice days, kids from the neighborhood came over to play.
Eventually, contractors came to that vacant lot and built a house. That lot was no longer welcome to the kids of the neighborhood.
Of course, we had no right to complain. It was never our yard.
Authors trying to get some traction online come to rely on free tools and platforms. But—as we've seen so many times—the rules can and will change for these free platforms. Every time a Facebook or Amazon changes its terms (again), there's no point complaining.
After all, it was never your yard.
YOU NEED YOUR OWN PLATFORM OUTSIDE AMAZON, FACEBOOK, AND EVERYONE ELSE
The problem with relying on these places is that they're businesses--with employees, overhead costs, and responsibilities to investors. They'll always err on the side of doing what they believe is best for business.
"But wait," you might interrupt, "I'm a customer, aren't I? Isn't it their business to keep me happy?"
Actually, they don't consider you a customer--you're a vendor. If you're there building your audience or selling your books, you're the same to them as somebody selling hamburgers or soap or cars.
But there's an even more compelling reason to build your online presence outside of those services. Historical precedent shows us that these companies will either continue to change--or go out of business altogether. Either way, they'll stop being what they are today.
Sure, use their services while they suit your needs. But don't rely on them to be there for you long-term.
As such, it's important to have your own platform from which to engage with readers. As these services and tools come and go, you'll have a safe place to continue building your audience.
4 ESSENTIALS OF AN AUTHOR PLATFORM
While there are many pieces that can be used to construct your platform, they all fit into roughly four categories:
Author website

Authority Content

Your Community

Publicity and PR
Let's go through the list one at a time and unpack what each item means to you…
---
#1 YOUR AUTHOR WEBSITE
Your website should be the central hub of all your online presence. [Click to Tweet!]
It's essential to have your own, personal space on the web. And by this I mean your own website. Not a social media profile. Not a free blog. Not anything other than a page on the web with a URL that you control.
This website needs to serve as the central hub of all your online presence. Everything you do online should point to that one author website. Think your author website as the "home office"—and the links on your website point out to everything else.
What should your website include?
Information about you as an author or expert: Visitors to your website should learn who are as an author, what you write, and why you write it. Are you an expert in your field? Are you a multi-published novelist? Share what experiences or interests drive you to your particular category.
Information about your book(s) or business: Your website should offer visitors information about your books or business. For a book, we're talking cover, title, summary or description, and links to find or buy the book at online sellers. If you haven't yet published your book, share information about what you do have--such as services or online courses.
Contact information and links: Once someone visits your website, they should know how to get in touch, register for your email, and find your social media or other online profiles. They can't contact you if they don't know how.
---
#2 YOUR AUTHORITY CONTENT
Don't sell! Educate, enlighten, or entertain visitors to your website. [Click to Tweet!]
You also need to generate some content that provides value to your target audience. I don't mean blunt sales messages, and I also don't mean a lot of blather about your kids or your pets or your hobbies. (Unless your kids or pets or hobbies are relevant to your brand.)
Create content that provides value and demonstrates your knowledge in your space. You should educate, enlighten, or entertain the people who come into your sphere.
What form can this authority content take? It can be…
Text content: This can include blog entries, articles, and Q&A interviews with other authors or experts in your field.
Audio content: This can include podcast episodes, lessons, audio versions of your blog, and readings from your book.
Visual content: This can include videos, slide presentations, and infographics.
---
#3 YOUR COMMUNITY
Show your expertise to your community through email, social media, and events. [Click to Tweet!]
Once you have your home base set up and you have some authority content to share, you can show your expertise to your community. Forms of connecting with your community include…
Email: You need to be able to reach people who want to hear from you. If you don't have access to your readers, you don't have a platform. Experts still consider email to be the No. 1 way to keep in touch with your community. You can share news and updates, links to your growing library of authority content, and alert your list to your appearances online and in the media.
Social Media: If your author website is your home office, all your other profiles online are your "branch offices." These allow you to share your news and authority content with your followers. They also allow you to network with influencers.
Events: You can also engage with people online or in your local area. Examples would include networking at a business event, participating in a panel discussion at the library, or setting up a workshop at a school.
Want some help building your email list and leveraging it to grow your business as an author? Check out this free guide to email marketing from the folks at ConvertKit.
---
#4 YOUR PUBLICITY & PR
Publicity is bigger than any one platform. [Click to Tweet!]
There's never been a better time to access the secret power of publicity. As technology and the Internet changes the media landscape, you have more access—and more opportunities—than at any time in history.
There are several reasons that publicity is important to your efforts: Publicity reaches more people than you can reach on your own. Publicity is bigger than any one platform. Publicity builds your credibility.
What are some ways your public relations can take shape? It may include…
Interviews and segments: As a guest or interview subject, you have an opportunity to share your views or ideas through a discussion.
Blurbs and mentions: You may be included in some larger context. They may quote you as an expert source. You might appear as an item in a column, or a paragraph in a roundup of experts in your category.
Guest posts and articles: This is authority content you create for other platforms, putting you in front of their audiences. Although you create this yourself, you still gain much of the same credibility you'd have gained from an interview or mention.
Want some help getting your book the media attention it deserves? Get this free Author Publicity Blueprint!
---
CREATING A CYCLE OF GROWING INFLUENCE
Publicity reaches more people than you can reach on your own. [Click to Tweet!]
As you attract the attention of the media, they share you with their audiences. More people learn about you and come to your website.
You'll create a cycle that will grow your influence:
Publicity brings in new readers…

Who visit your website…

Then consume your authority content…

Become part of your community…

Which you leverage to get more publicity…
As you continue to establish meaningful connections, your visibility will grow. You'll stand out so you can be heard above the crowd.
FREE AUTHOR PUBLICITY BLUEPRINT!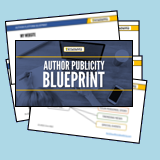 Sign up for my newsletter and get a FREE download of the "Author Publicity Blueprint." This PDF includes a media kit checklist, a book promotion planner, mindmaps, prompts, and even idea starters for your blog.
Click HERE to get it!