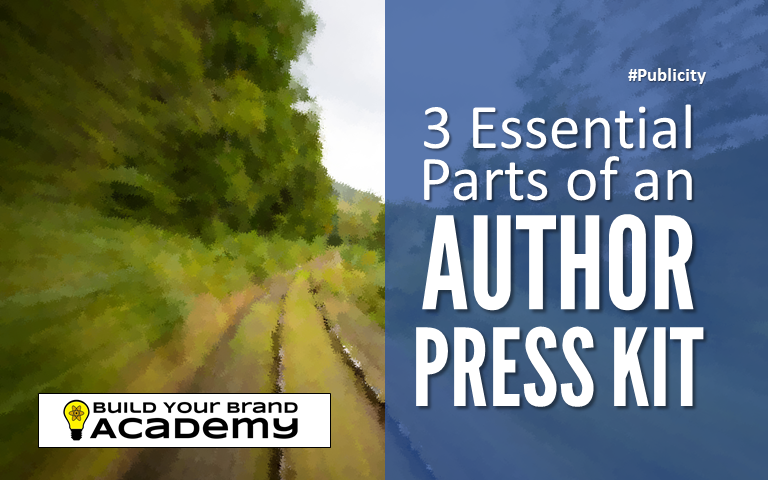 Imagine this scenario...
What if you were recognized as an expert or an authority in your field? What if you were in great demand by broadcasters, news editors, reporters, and other influencers who had access to a large audience? What if you became a celebrity in your category or genre?
Here's the problem: What happens when they show up at your website and you don't have the appropriate publicity materials?
Perhaps a TV producer was considering you as a guest for a talk show.

Or a magazine columnist wanted to include you in a roundup of authors in your category.

Or a podcaster wanted to interview you.

Perhaps a bookseller was considering whether to carry your book.

Or an event planner thought you might be a great speaker for an upcoming event.

It might have even been a reader who stumbled across your website and wanted to know more.
The fact is, when any of these people come to your author website, you only have a matter of seconds to show them what they're looking for—who you are as an author, what you write, and why you write it—before that person bounces off your website and goes to find another author instead.
And you won't even know they were ever there.
Most people won't go to the trouble of contacting you for more information. They don't have time to hunt for details you should've posted on your website. And they'll have no problem finding an author who did post what they needed.
Look—you're an author, and you have a book to promote.
You might have the most amazing idea for an interview.

You might pull off the most brilliant publicity stunt.

You might even nab the best endorsement from the most famous person who ever endorsed a book.
But without a press kit on your website, you'll never be able to leverage that one amazing thing into a series of amazing things.
You need a press kit on your website to leverage your promotional opportunities.
Click to Tweet
What An Author Media Kit Does For You
Consider where you are as an author and where those influencers are. Does it seem there's a huge chasm between you and those other people?
What if you can build a bridge between yourself and...
that TV producer?
that bookseller?
that event planner?
that reader?
You can build that bridge to go across that chasm. And—more importantly—you can make it easier for them to come to you.
An author press kit can be that bridge. It positions you with the media, with retailers, and with readers. It establishes your credibility. It explains who you are as an author, what you write, and why you write it. It convinces them you're worth interviewing, worth writing about, worth carrying on their shelves, worth reading.
Want some free media kit templates? Click here.
So, what are the most important elements of an author press kit? Here are three key categories:
Author Info
You need to offer materials that explain who you are. This includes:
Author bios

Articles

Interview materials

Contact information

Endorsements
What author info needs to be in your author press kit? Find out here.
Click to Tweet
Book Info
You need materials that explain your book. This includes:
Book announcement

One-sheet

Reviews

Sample
How does your author press kit need to represent your book? Find out here.
Click to Tweet
Images
Your digital press kit should include:
At least one strong author photo that's simple, clear, and has lots of room around your head and shoulders

An image of your book cover that's pure and unfiltered

Both images should be available in hi-res (high-resolution) and lo-res (low-resolution) formats
What images need to be in your author press kit? Find out here. Click to Tweet
Your publicity materials should be gathered in one place on your website, and easy for busy people to find what they need and download it. The right publicity materials have to be in place before the media learns of you.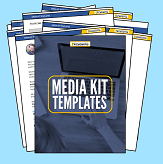 Want to make an author media kit and don't know where to start?

As a special gift to you, I'd like to give you a free set of author media kit templates! This packet includes simple guides to create your author bio(s), book one-sheet, suggested interview questions, and more.
Click here to your free templates!