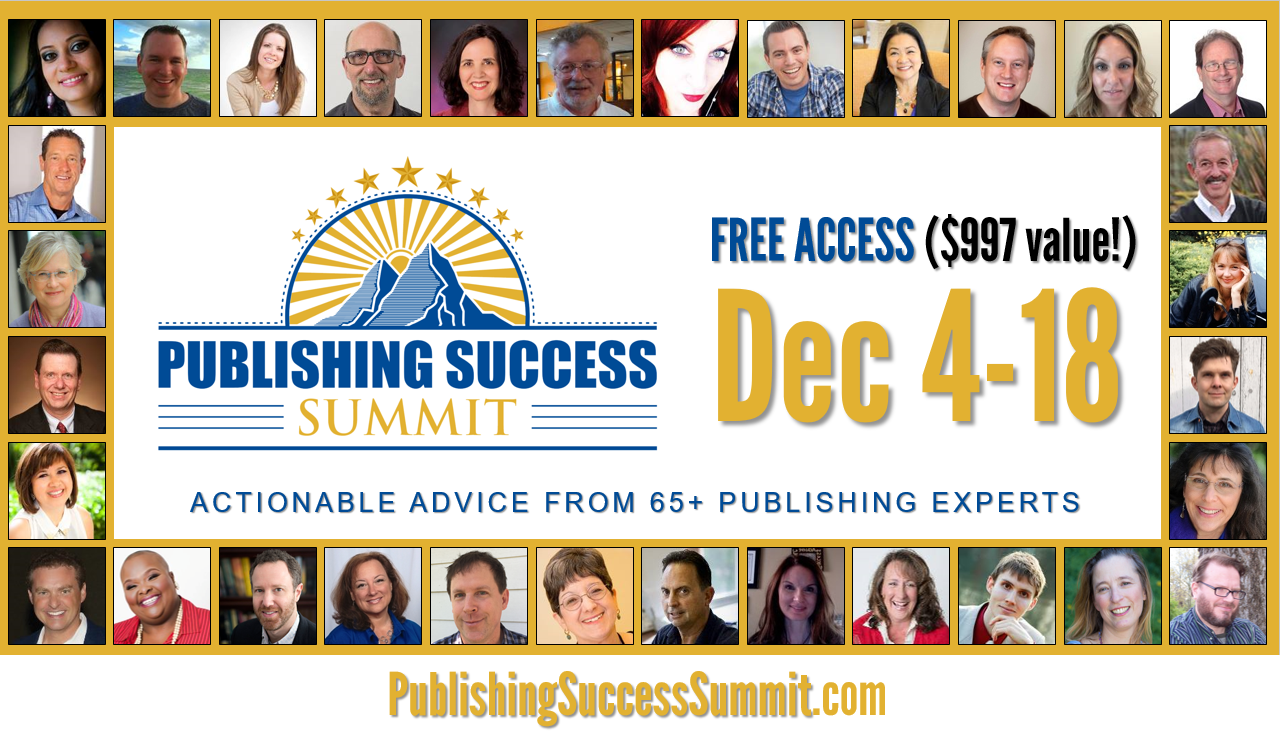 Publishing a book? Maybe you need help with the editing or design -- or how to get it into the hands of readers. Join me and DOZENS of more book publishing experts for The Publishing Success Summit. This is an online event you can attend (well, "attend") FREE December 4-18...
I'll be teaching author publicity as one of the speakers. During the summit, a great lineup of book industry experts will spend more than two weeks teaching you how to build a solid foundation and publish a bestselling book.
The event speakers includes a collection of authors, designers, editors, literary agents, publishers and platform experts. Collectively we've participated in the making of hundreds of books, many of them New York Times, USA Today, and Amazon bestsellers and have sold millions of copies throughout the world. Now we want to help you publish and sell books successfully.
At the Summit you'll learn such secrets as ...
How to develop a book pitch (and why you need one even before you begin writing)
How to find qualified editors (which is critical to the success of your book)
When--and how--to start marketing your book for the greatest success
How to position yourself as an expert to be recognized by the media
The anatomy of a bestselling campaign
...and MUCH, MUCH more!
If you have something burning inside you that you need to share with the world, you should come to this event. No matter where you are in the process -- whether you're just starting out, need some help getting published, or have your book in hand and you're unsure what to do next -- this is too great an opportunity to pass up.
The whole event will be available for $397 AFTER it's all over -- but for a limited time, you'll be able to watch all the sessions free. There will also be some great upgrades available if you're looking to push your book publishing process as well as marketing to the next level ...
Go here to get your free ticket (it'll be available for a short time):

Hope to see you there!