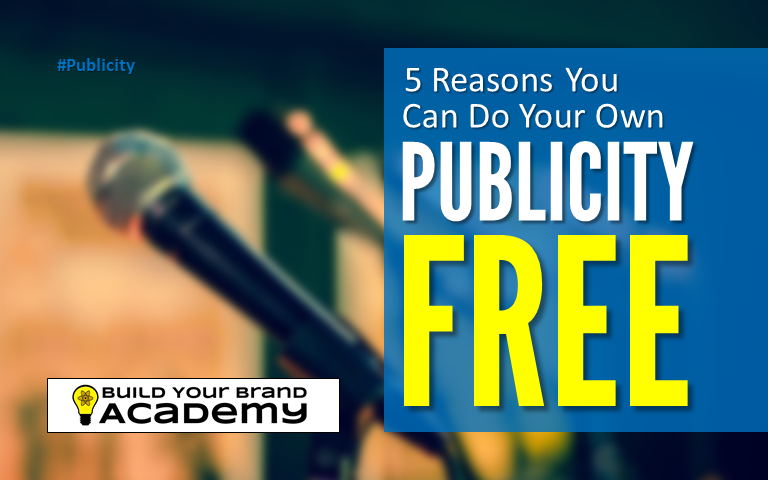 Going by what you see in the movies, you might think of "media coverage" as someone behind a podium amid all the lights and cameras and the reporters shouting questions. It's not like that.
Well, most of the time it's not like that. But unless you're planning a corporate scandal or running for office, your experiences with the media will be more cordial.
Some think publicity is expensive (it's not), that it's hard (it isn't), and that you have to hire a specialist (you don't). None of these are true. The days when traditional media was the only game in town are long gone...
FREE AUTHOR PUBLICITY BLUEPRINT!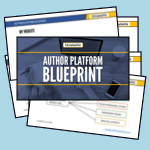 Sign up for my newsletter and get a FREE download of the "Author Publicity Blueprint." This PDF includes a media kit checklist, a book promotion planner, and even idea starters for your blog.

Click HERE to get it!
Here are some big reasons you can do your own publicity for free: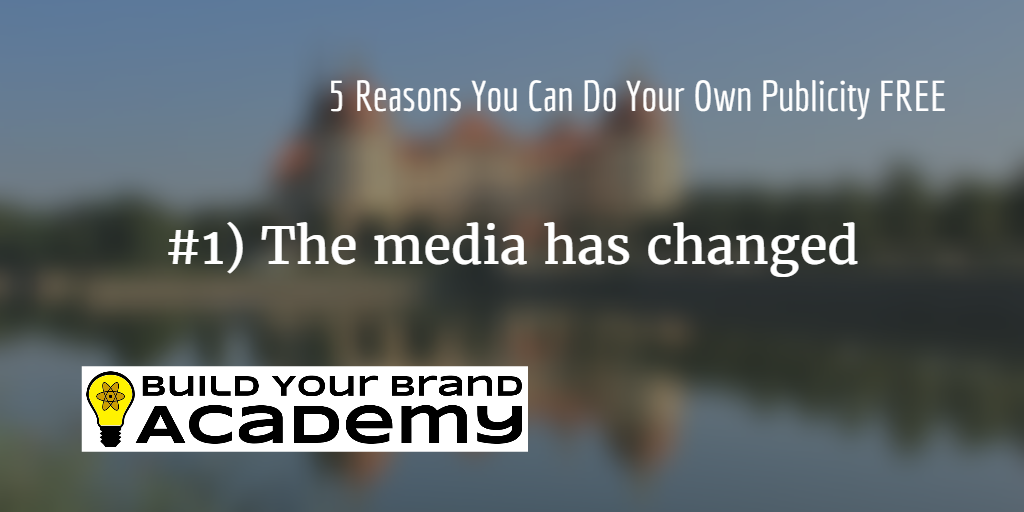 #1 The media has changed.
In the old days, traditional media was a castle: It was set up on a hill, there was a moat surrounding it, the walls were tall, and there were knights stationed around it to keep you out.
At the time, the media was owned by the rich and powerful. The media barons were those who owned a broadcast tower, or a printing press, or a network distribution system. And if you wanted access to their audiences, you needed to play by their rules.
That's how it used to be. With the explosion of digital media, there are so many more people building an audience outside that old model. You now have more access—and more opportunity—to reach audiences than at any time in human history.
Want a free guide to help you organize your publicity? Download it here free!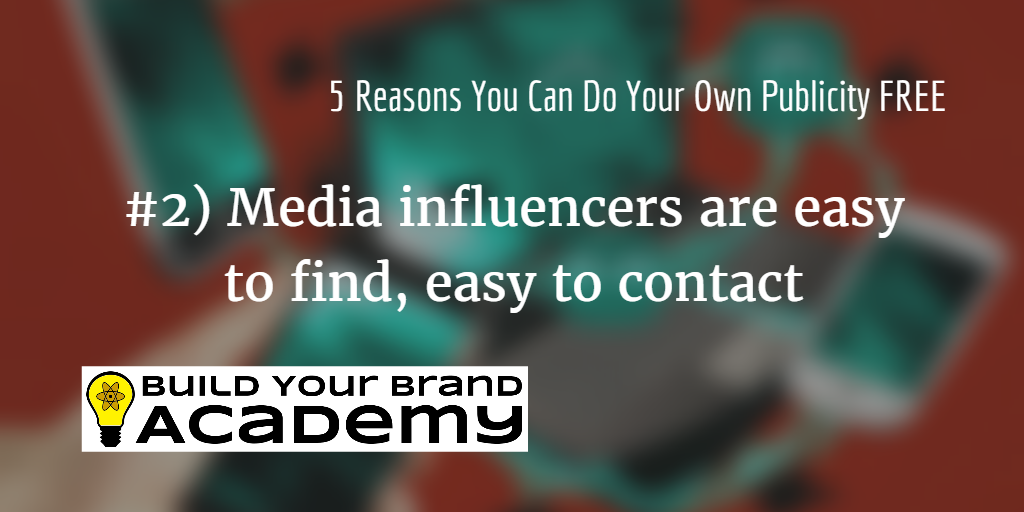 #2 Media influencers are easy to find and easy to contact.
You can find contact information for nearly any media outlet online. You can reach out influencers with a quick email or on social media. Once you target a media outlet that is speaking to the right audience, it's easy to find a staff box or find the credits to learn the names of contributors or decision makers.
If you send the right email directly to the right person, you have as good a chance as anybody of being booked for some level of media coverage. If you reach out to them on social media, you can build a relationship with that person—then, when you are ready to make your news pitch, they already know who you are.
Want help keeping track of the media you're planning to pitch? This free download includes checklists, mindmaps, and more!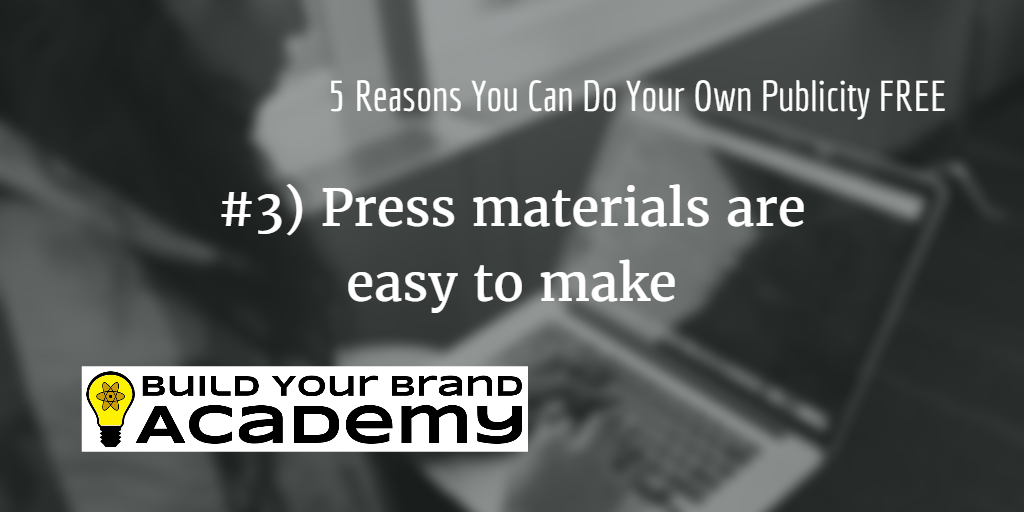 #3 Press materials are easy to make.
In the old days, a "press kit" or "media kit" (the terms are more or less interchangeable) was a printed package of materials that you sent through the mail. Creating this type of physical press kit could be expensive and time consuming.
Today, you can create your entire press kit as PDFs and downloadable files. When you host them online, then your email pitch will include a link to your press materials.
The tools to create your publicity materials can be as simple as a word program and the camera in your tablet or smart phone. For little expense (or no cost at all), you can create press materials that are just fine.
Want to know what goes in your media kit? Get a media kit checklist inside this free Author Publicity Blueprint!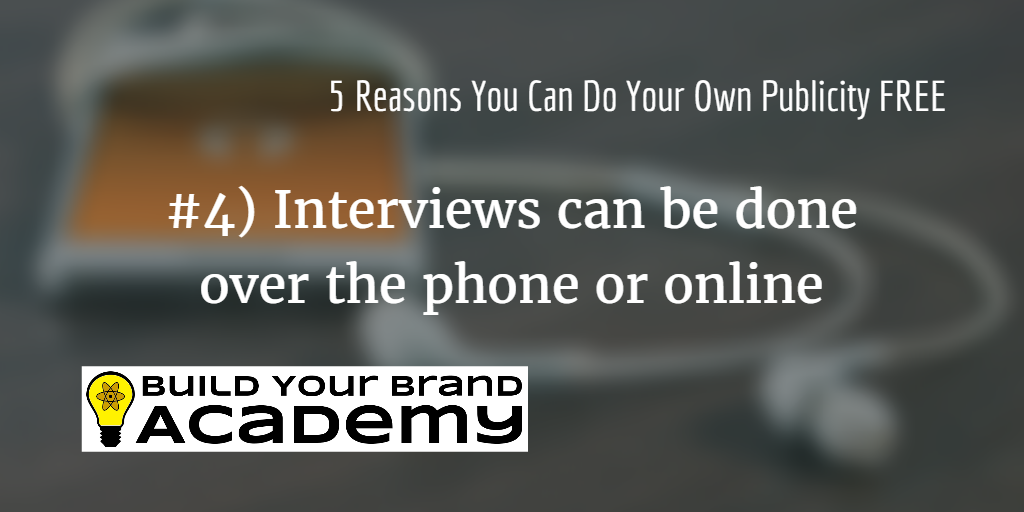 #4 Interviews can be done over the phone or online.
With modern technology and internet access, you can be interviewed by nearly anyone on the planet. In most interview situations, you don't have to be in the same room with the interviewer.
You may want to make a small investment in a good microphone and maybe headphones. For less than $100, you can get Blue Microphone's Snowball, which you can plug right into your computer. If you own a set of earbuds with the built-in mic, that may be enough.
Want some help figuring out how you're going to pitch your book to the media? Download this free Author Publicity Blueprint. It's got checklists, fill-in-the-blank forms, mindmaps, idea prompts, and more!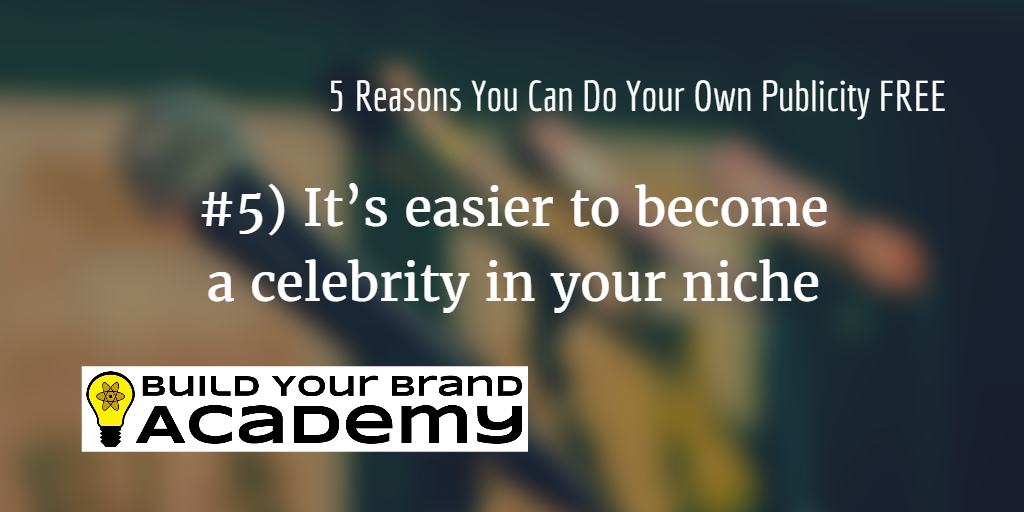 #5 It's easier than ever to become a celebrity in your niche.
As the "media" is now in the hands of the many, that means it can be in your hands, too. You have access to the same inexpensive (or free) tools that can replace that broadcast tower or printing press.
Think of yourself as being more than your book. You are a storyteller, a teacher, or an expert. Through new media, you can show who you are as a storyteller, teacher, or expert.
You can be a celebrity in your category as you prove that know what you're talking about. To the media, this type of content makes you a more interesting prospect for coverage.
Need help keeping your publicity organized? Download this free Author Publicity Blueprint!