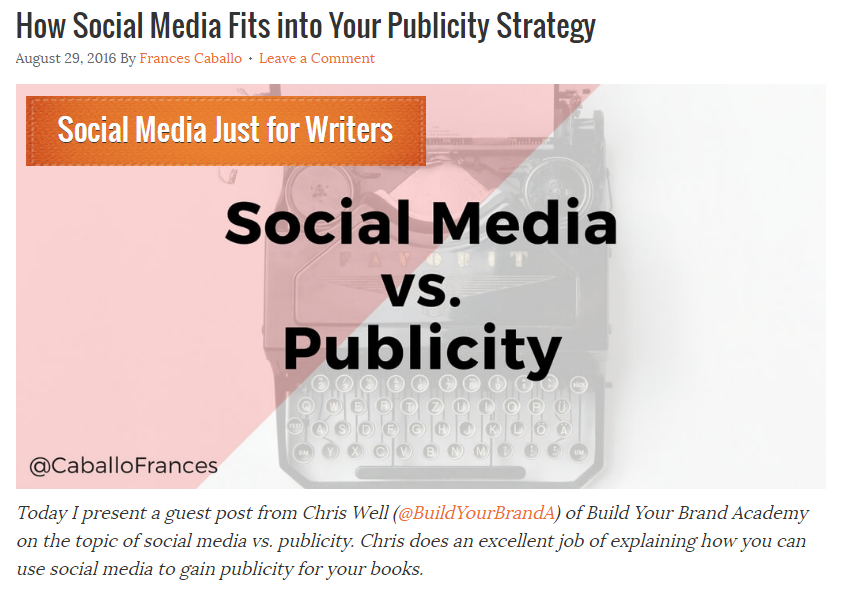 At Frances Caballo's site Social Media Just for Writers, I outline how you can use social media to gain publicity for your books.
On the surface, it's easy to think social media and publicity do the same thing--they're both ways of sharing your message with the world. But while social media is you broadcasting your own message to the people you can reach, publicity is convincing someone else to share your message. The goal is to leverage their platform to build your platform.
Find out how to use social media to connect with influeners in the media: How Social Media Fits into Your Publicity Strategy.
Sign up for my newsletter and get a FREE download of the "Author Platform Blueprint." This PDF is chock-full of checklists, forms, and even idea starters for your blog and website. Click HERE to get it!