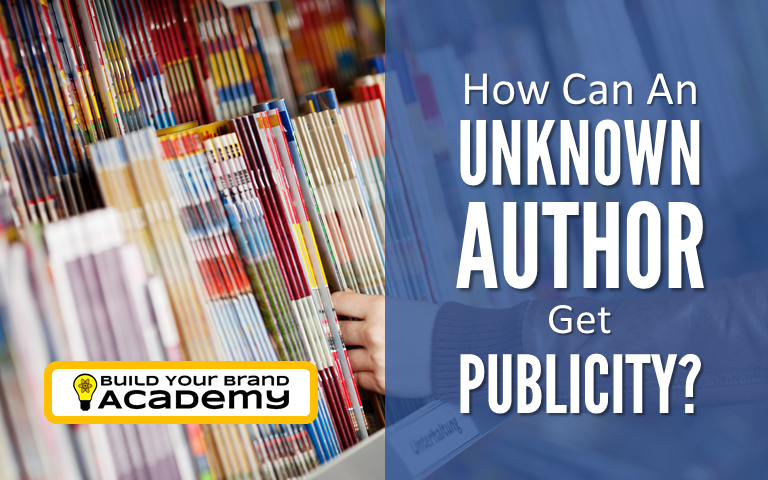 Want more attention for your book? One of the best ways to get in front of new people to is to leverage the power of the media.
When you're struggling to make a name for yourself as an author, the idea of publicity seems both amazing and daunting. "Amazing" because it will get your book in front of dozens, hundreds, thousands of potential readers. "Daunting" because it seems hard or expensive to do it right...
---
Remember that you are more than your book.
When an author has a shiny new book, it's so easy to become fixated on it. But you need to understand that the book is merely one point of entry into your world. You are more than your book—you're a teacher, or a storyteller, or an expert. The book is merely one demonstration of what you have to offer.
Therefore, instead of focusing on your book, you should focus on yourself as an authority in your field. (An authority, of course, who happens to have published this book.)
When you shift the focus onto the topic, it takes so much pressure off your book. Now it no longer matters whether your book has the sparkliest cover or when it was published. Focusing on the topic will open so many more doors for you.
---
Find influencers who speak to your target audience.
While it's tempting to find a way to get in front of a giant, general-interest audience, you'll get a lot more value out of being presented to a focused audience that's chock-full of folks interested in your topic or category. Fact is, not everybody will be interested in your topic of expertise—so rather than break your neck swimming against the current (and risk drowning), focus your efforts on finding audiences who've already demonstrated an interested in your general topic.
The best part is that, in this day and age, you have more access than ever before to find and connect with influencers. In the past, there were layers of personnel between you and that audience. Today, you're just one email away from booking an interview or a spot on that show.
Ready to start connecting with the media? Download this free blueprint to help you get started!
---
Craft a pitch that serves the needs or interests of that audience.
Once you find the right influencer speaking to the right audience, the actual pitch that you make should almost never be about yourself or your book. Instead, pitch a topic that will be of interest to that influencer's audience—and yourself as an expert who can discuss that topic.
Think back to how you've seen other authors covered in the media. The headline or the segment was almost always a topic. That's what hooked you to stay tuned or to turn to that page.
7 Tricks to a Beach Body by Summer

How to be Generous in a Selfish World

3 Ways to Save Money for School

How to Meet Mr. Right

10 Questions You Should Ask Your Doctor
In that segment or article, the viewer or reader or listener is introduced to an expert who can walk the audience through the topic. Why is this person an expert? He or she wrote a book.
Granted, some books lend themselves to a topic more easily than others. If you're having trouble thinking of a topic that springs out of your book, ask yourself:
What did I learn in the course of researching or writing this book?

What life experiences led to me writing this book?

What issues do the characters in this book face?
When in doubt, create an event and make that the pitch. Lead a workshop, hold a talk, have a panel discussion, or conduct a demonstration at a local library, school, business, church or other venue. When you want to expand to publicity in other counties or states, hold an event in their local area.
Need some help coming up with interview ideas to pitch to the media? Download this free Author Publicity Blueprint to get a set of mindmaps and brainstorm prompts for topic ideas!
---
Build a portfolio.
Building a publicity portfolio for yourself may not be easy, but you can certainly do it yourself. With a little legwork, and the cost of an email and some pdf files, you can seek out publicity on your own behalf.
More importantly, as your portfolio of media appearances grows, you can leverage those appearances for even larger opportunities in the future.
FREE AUTHOR PUBLICITY BLUEPRINT!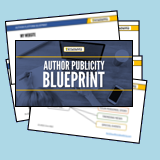 Sign up for my newsletter and get a FREE download of the "Author Publicity Blueprint." This PDF includes a media kit checklist, a book promotion planner, mindmaps, prompts, and even idea starters for your blog.
Click HERE to get it!