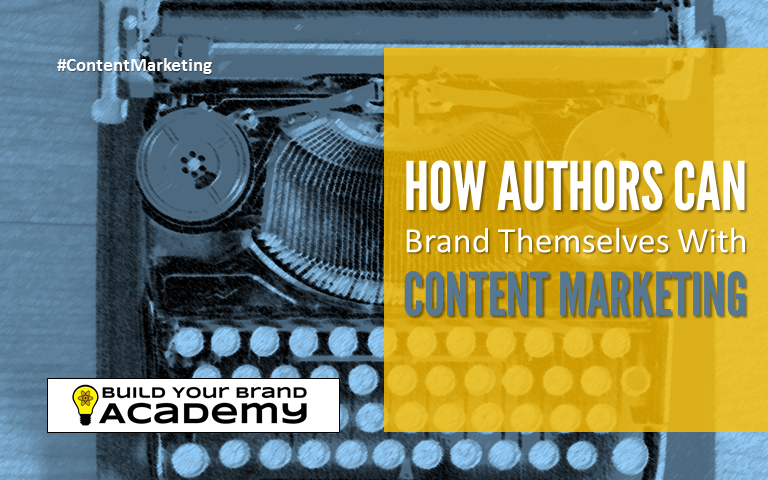 In this guest post, author and freelancer Yuwanda Black (@InkwellEditor) shares how she's helping her publisher to market her new book, The Ultimate Freelancer's Guidebook (Adams Media).
I've self-published more than 90 eBooks--fiction and non-fiction. In December 2015, I got my first traditional publishing contract. It was from a trade publisher that wanted me to write a book on freelancing. I've been freelancing since 1993, so eagerly took them up on their offer.
I come from a trade publishing background – but on the operations side. I'd never been an author before. One thing I knew about but had never had to deal with beyond my own self-imposed marketing tasks, was getting the word out about the book once it was written.
The Appeal of Self-Publishing vs. Traditional Publishing
As an aside, one of the things that appeals to me about self-publishing is that you are totally in charge--of everything from the writing, to setting deadlines, to cover art, to marketing the book when it comes out.
When I signed the contract with Adams Media (my publisher), I was given deadlines to meet; they did the art work (book cover); I worked with editors who gave their input; and the publishing date was set by them. In short, I was "just" the writer – they took over basically everything else.
They were a dream team to work with; a total break from the 101 and things you have to do as a self-published author.
One thing we are doing in partnership though is the marketing of the book (The Ultimate Freelancer's Guidebook). In case you don't know, unless you are a proven entity (like a Stephen King), as an author you're responsible for marketing your own book when you get a traditional publishing contract.
Luckily, I have a ton of experience in this area.
The marketing plan I chose for the most part is composed of content marketing. Specifically, guest posting.
Why I Chose Content Marketing to Promote My Book
There are a couple of reasons:
1. Never-ending Exposure: Unless a site goes offline, content stays live on the web forever. This doesn't happen often; a site owner is more likely to abandon a site than shut it down altogether. So this is a marketing strategy that will lead to sales years down the line.
2. Cold Now, Hot Later: You never know when a topic is going to heat up. For example, a post I write for a blog may land with a thud today--nobody notices. But, the topic might be hot a month from now or a year from now.
I've had personal experience with this. A book one of my sisters wrote on how to start a foreclosure business was a great seller right out of the box. I was an affiliate--her only affiliate--for that book. One night, a segment on foreclosures ran on the TV news magazine 60 Minutes. The next day, I made $900 in affiliate sales for that book.
My chief marketing tactic for promoting the book? Article marketing--old hat now, but still just a form of content marketing that was highly popular and very effective then (and now, in my opinion, if used correctly).
Content drives traffic on the web. If your content is on-topic and informative, it works non-stop to drive sales.
If you're moaning and groaning and thinking, "I don't' like to write," or, "I don't know what to write about," think about it this way--how much would a PR professional cost if you had to pay them around the clock for years?
Thousands of dollars, right? Even if it takes you two, three, four or 10 hours to bang out a well-written piece of content, it's worth it.
What Is Considered "Content?"
Just to be clear, "content" includes everything from video to web articles, blog posts to SlideShares, infographics to memes, etc. It's ALL content.
Okay, I hope I've convinced you that content marketing is worth your time as an author. Now, this is how to brand yourself using it...
5 Steps to Take to Brand Yourself as an Author Using Content Marketing
1. Start a blog: You need a home on the web as an author. A blog provides this. It can cost less than $10 per month to have it hosted on your own domain, so there's no excuse not to have one. What to blog about?
Chris answers this beautifully in his post, What Authors Can Post Online (Without Driving Away Followers), writing:
Focus on providing valuable content—your own content as well as content you curate and share from other relevant sources. Post the kind of content that other people will like and share with their friends. ... Your focus should be on the needs and wants and interests of your target readers.
A great rule of thumb is for 80-percent of your messages to cater to the needs and interests of your target audience. Then--after you've earned it--the remaining 20-percent of your posts can toot your own horn.
I got my publishing contract without querying the publisher. Yep--they contacted me because of the roving eye of an editor who came across my blog. She wrote in part:
Hi Yuwanda,
I'm an acquisitions editor at Adams Media. I am looking for an author for a new book project, and after looking at your website (emphasis mine), I thought you might be interested in working with us. The current name of the project is The Ultimate Freelancer's Guidebook.
So get that site up. It gets you visible online and is the first step in starting to brand yourself.
2. Niche It: I've been a freelance writer for years. I also worked in publishing, owned an editorial staffing agency, and now run an online writing company. So I know freelancing--from both sides of the hiring desk.
Obviously, this worked in my favor in landing my book deal.
What's your niche going to be? Define it--and market the hell out of it! To this end …
3. Set Up a Blogging Schedule: Blogging is content marketing, so you should be pumping out new content on a regular basis if you're going to start branding.
I'd say start posting at least once a week. If you find that this is too much, go to once every two weeks. Whatever you do, don't go more than a month without updating your blog. This is way too much time to lapse between posts, in my opinion. And it'll take you a lot longer to making inroads into getting recognized as a brand if you post so infrequently.
How often do I post? Minimally, once a week. Sometimes, I may go 10 days or two weeks without posting, but this happens very infrequently.
4. Set Up Social Media Accounts: Although I have accounts on six social media sites, I mostly just update two: Twitter and Facebook. Why? Because they are two of the most popular, and if you look at most sites nowadays--Judge Judy, to choose a totally random example--you'll see that these are the two sites to which everyone defaults.
Content has to be distributed to gain traction. It's unlikely that most of that traction will come from just publishing a post on your blog. You have to market that post–-like you market your book–-to various outlets. Social media is one way to do it quickly, easily and effectively.
5. Guest Blog: This is going to sound snotty, but seek out blogs that have high traffic. Not that you want to forget about the little guy, but if you want to get as many eyeballs as possible on the content you're writing for free, then go for high-quality, high-traffic blogs within your niche.
An exception to the "high-traffic" rule is if a blog is totally relevant to your niche. It's much better for your content to appear on a blog that gets 5,000 visitors per month that's relevant to your brand than one that gets 50,000 that's not.
Conclusion
More can be added to this strategy, eg, doing podcasts, setting up a YouTube author channel, launching an Internet TV show, etc. And thanks to technology these days, all of it is free or very low cost.
Branding yourself as an author using content marketing is not hard. What it is is time-consuming. But it can pay dividends for years to come--the kind of dividends you can take to the bank.
---

Yuwanda Black is the publisher of InkwellEditorial.com, home of "the hybrid freelance writer." She's self-published more than 90 eBooks (fiction and non-fiction). The Ultimate Freelancer's Guidebook (Adams Media) is her first traditionally published title. She can be found on Twitter @InkwellEditor.