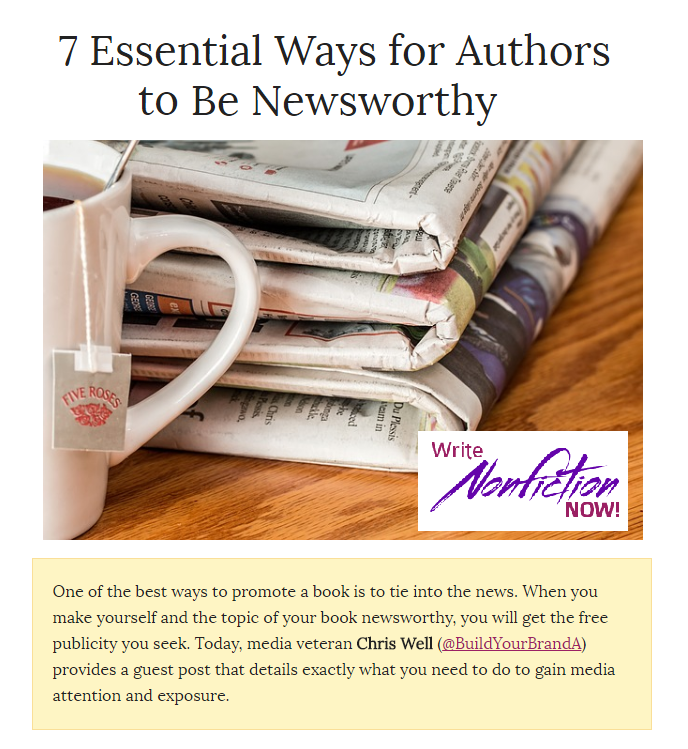 When you have a book to promote, the last thing you want to do is promote your book. Instead, you want to pitch a topic of interest to the audience--and then pitch yourself as an expert.
Want to know how? Check out this guest post I wrote for Nina Amir's blog Write Nonfiction Now where I outline SEVEN ways you can convince a member of the press that you're NEWSWORTHY!
Read the article here: http://writenonfictionnow.com/7-essential-ways-authors-newsworthy/
Join the FREE 5-day "Author Interview Challenge" and learn how to pitch yourself for a media interview without being pushy or self-promotional. Click HERE to register!