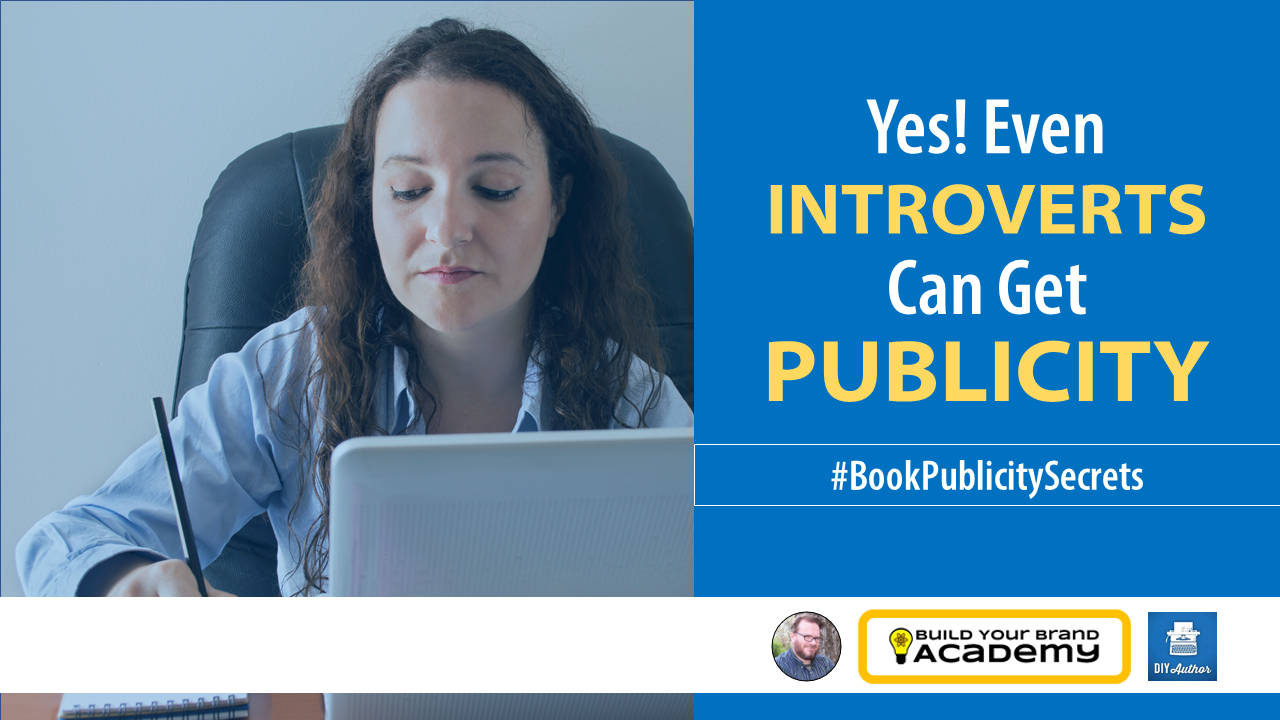 You don't have to be afraid of media coverage!
Do you hate being the center of attention? That doesn't mean you can't still promote your book.
Just because you don't want to be on the talk show circuit doesn't mean there aren't opportunities more in line with your sensitivities.
The noisy online world can seem like an exclusive club for authors who are more outgoing than you. It can be intimidating.
But you aren't competing with them. All that matter is sharing what you know with your ideal audience.
Here are 3 tips to help introverts get media coverage…
#1 – Turn The Focus Away From Yourself.
When you're in front of that audience—don't focus on yourself. Focus on how you can serve them. What topic or angle can you share with that audience that will educate, enlighten, or entertain them? Stick with your expertise and you'll be fine.
#2 – Seek Out Email Interviews.
With the ease and accessibility of email, it's normal for many text media outlets to conduct their interviews completely via email. Being interviewed by email has to be the least stressful format for the guest. You don't have to worry about how you sound on the mic or how you look on camera. You aren't put on the spot. You can take time to think through your points. You can take a break. It's email. That doesn't sound so bad, does it?
#3 – Think Small.
Is it hard to work up the energy to get in front of big groups? Aim for smaller opportunities. This can include niche media, local media, or speaking to small groups. This is a low-pressure way to practice showing your expertise in front of people. And they build your credibility: If you do want to graduate to larger opportunities, they're more likely to trust you when you have previous appearances on your resume.
It's OK to take things slow. It's OK to start small. Just take one step at a time.
You can be an introvert and also have an author platform. You can still build bridges with influencers and potential readers. You just need to play to your strengths and promote your work in a way that fits you.
Remember - with the right email to the right person, any author can get media coverage.
If you're ready to leverage the media to promote your book, download your copy of the Author Publicity Blueprint.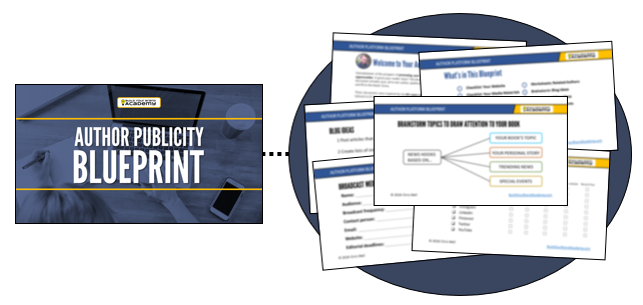 This free download includes fill-in-the-blank forms, checklists, brainstorm prompts, and even mindmaps to help you
get ready for the media,

create your pitch,

and leverage that to build your author platform.

Just click the link to get your free Author Publicity Blueprint today!