As writers, it's important that we do what we can to be healthy. Letting our health slide saps us of energy and mental alertness—which, of course, keeps us from getting the work done. Personally, it's become clear that if I'm going to meet my goals as an author, I need to be healthier. Want to join me? Below are some suggestions, tips, and words of encouragement from several of your fellow authors.

01 SCHEDULE BREAKS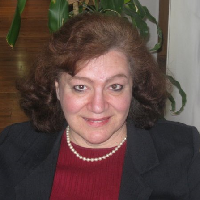 "Breaks are important for you. Not only so you can get up and stretch or walk around, but to allow your brain a rest. One way that is helpful, is to put a timer on for 45 minutes. When the timer goes off, take that break, walk around, do your laundry or something physical, anything to get you moving. After 10-15 minutes, you will feel refreshed and ready to get back to writing."
Patty Apostolides, author, biologist, and classical musician (@papostolides)
Source: "How To Stay Fit While Writing" (StreetDirectory.com Writing Guide)
---
02 DRINK WATER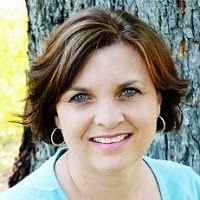 "Water keeps all of our systems functioning properly, and it is truly the liquid of life. Keep a water bottle on your desk and sip often. Plus, the more water you drink, the more often you will have to get up and walk to the restroom. Win-win!"
Amy M. O'Quinn, author of non-fiction for children, educational content, and articles (@AmyOQuinn)
Source: "Writer Fitness: Tips For Becoming A More Active and Productive You" (The Working Writer's Club)
---
03 MOVE AROUND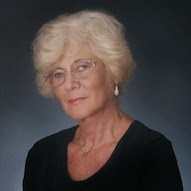 "I work out; two miles in half an hour on the treadmill, backbends, some work with dumbbells, at least three times a week…. My writing doesn't suffer from the time I spend working out or the pauses I take. On the contrary, I believe my writing flows with less effort after a pause to do something to increase my heart rate and get the blood flowing…. Get off your chair, do some knee bends, take a brisk walk down the street and back, anything to set the heart to beating."
Rayne E Golay, author, psychotherapist, substance abuse counselor (@Rayne_Golay)
Source: "Stay Fit – Keep Writing" (MorgEn Bailey's Writing Blog)
---
04 BE SOCIAL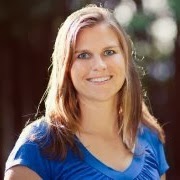 "Working from home can be isolating. Doing group exercise, either by coordinating with a friend or joining a class, is a great way to kill two birds with one stone: you get your sweat on, and you get to talk to someone, too. If you push yourself to try a few new activities, you might even make some new friends."
Alexis Grant, entrepreneurial writer, digital strategist (@alexisgrant)
Source: "How to Stay Fit When You're an Entrepreneur or Self-Employed" (AlexisGrant.com)
---
05 STAND UP

"Standing desks are becoming more and more common place now people are discovering the health risks of sitting down for several hours a day…. Sometimes getting up for a brief stretch every 1000 words isn't enough. Standing has an abundance of health benefits, including; improved motor skills, improved circulation, improved renal function and improved respiratory function. Psychologically, it is believed that standing also improves your cognition, decreased fatigue, prevent depression and be more alert all-round."
Sarah Campbell, beauty & lifestyle blogger (@saloca)
Source: "How can a stay at home writer stay fit and healthy?" (Saloca)
---
06 EAT (AND SNACK) HEALTHIER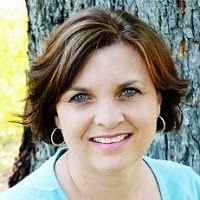 "Make a conscious effort to limit mindless snacking and have better options available if you find you are someone who constantly needs to chew on something. Then, you won't come out of your little writing world to discover you've eaten a whole bag of potato chips or half a package of cookies. Also, plan nutritious and balanced meals and eat them at designated breaks. Take time out to truly enjoy your food and give your mind a rest."
Amy M. O'Quinn, author of non-fiction for children, educational content, and articles (@AmyOQuinn)
Source: "Writer Fitness: Tips For Becoming A More Active and Productive You" (The Working Writer's Club)
---
07 GET ON THE BALL

"I sit on an exercise ball instead of a chair. The ball forces you to sit upright—there's no chair back to slump against. Also, you have to make constant small adjustments to keep your balance, which tones your abs. Even better, I like to roll back and do mini-crunches while I'm waiting for poky websites to load. You get a bit more workout, improve your posture, AND reduce stress, all at the same time. It also makes you feel a little more like you're at play and less like you're at work."
Carol Tice, freelance writer (@TiceWrites)
Source: "7 Healthy Habits to Keep Freelance Writers Slim" (Make a Living Writing)
---
08 DO THE HULA
"Sitting is the name of the game. But it doesn't have to be. I've found that the answer to this lies in the simple circular object of the hula hoop. It's convenient and you can pick it up anytime you want. Once you start it, you'll be hooked. Research has shown that you can burn up to 600 or so calories by just hooping for a small amount of time."
Stephanie Skeem, author (@gigglelaugh)
Source: "Wonderful ways for writers to stay fit" (The Writing Garden)
---
09 GO OUTSIDE

"If you work from home, one of the major benefits is that…writers can roll out of bed, stumble over to their desks and start work. However, this really isn't very good for our health. One way to combat this is to create a commute for ourselves. If you can find somewhere that you like to work, perhaps in a local coffee shop or a library, then getting out of the house can be very beneficial. Try and find somewhere you can walk or maybe cycle to. This way you can give yourself some physical exercise travelling to and from "work"."
Christopher Jackson, author, editor, copywriter (@fuelyourwriting)
Source: "Get Off Your Backside! – Ways for Writers to Stay Fit" (Fuel Your Writing)
---
HOW THEY DO IT
---
HARUKI MARAKAMI
author, Colorless Tsukuru Tazaki and his Years of Pilgrimage

When I'm in writing mode for a novel, I get up at four a.m. and work for five to six hours. In the afternoon, I run for ten kilometers or swim for fifteen hundred meters (or do both), then I read a bit and listen to some music. I go to bed at nine p.m. I keep to this routine every day without variation. Writing a long novel is like survival training. Physical strength is as necessary as artistic sensitivity.
Source: "Interviews: Haruki Murakami, The Art of Fiction No. 182" (The Paris Review)
---
ERIKA NICOLE KENDALL (@bgg2wl)
blogger, fitness and nutrition expert

Can't go to the gym? Fine. I'll do a workout, or other work out at home. I don't have to "get dressed." I don't have to "look-presentable-even-though-I'm-going-somewhere-to-go-get-sweaty." I don't have to waste time in the commute. I can get just as good of a workout in the comfort of my own home.
Source: "The Importance of Building A Home Workout Routine" (A Black Girl's Guide To Weight Loss)
---
MITCH JOEL (@mitchjoel)
author of CTRL ALT DELETE, president of Twist Image, marketer, speaker

My current fitness goal is this: to get in a good 30-40 minute sweat as many days during the week at possible. My current diet goal is this: to eat as healthy as possible and make sure I'm not moving the notches on my belt in the wrong direction.
Source: "The Deception Of Malcolm Gladwell, Seth Godin and Gary Vaynerchuk" (Six Pixels of Separation)
---
DAN BROWN
author of Inferno

I keep an antique hourglass on my desk and every hour break briefly to do push-ups, sit-ups, and some quick stretches. I find this helps keep the blood—and ideas—flowing.
Source: "Meet the Writers: Dan Brown" (Barnes & Noble)