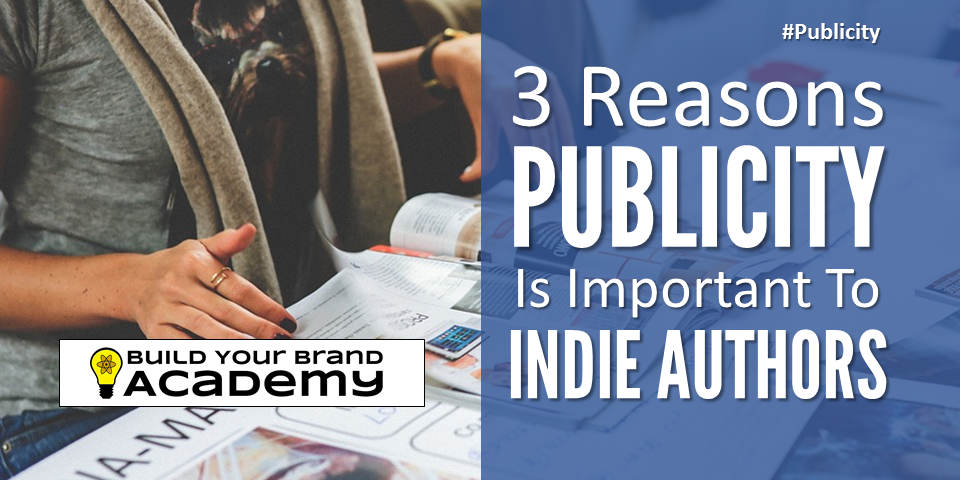 In simple terms, the practice of publicity is when you connect with influencers who have access to an audience and then convince them to tell the world about you. Most authors today, whether you're self-published or are traditionally published, have discovered that when it comes to book promotion, you're on their own. And from the outside, the idea of media coverage may seem like it's more trouble than its worth.
Why is publicity important to you as an author? Here are three reasons:


#1 Publicity builds your author platform.
You want new readers to know who you are, to learn who you are, to figure out who you are. You want the ability to reach more and more new people and bring them into your community as an author. Building your platform is a big part of helping people learn about you and become potential readers.
When your publicity efforts generate media coverage—when you are in newspapers and magazines, when you're on podcasts, when you're talked about by other people in other media outlets—that alerts new people that you exist, and that you are worth getting to know. Then they're going to come to your website or find you on social media and begin to learn about you.
RELATED: 5 Reasons You Can Do Your Own Publicity FREE


#2 Publicity puts you in front of larger audiences.
If you go out on the street and just, person by person, try to convince them that you're interesting and that your book is worth reading, that will take a long time. But if you connect with influencers who have already built trust with an audience, that accelerates the whole process.
Instead of you talking one-on-one with each individual potential reader, when you talk one-on-one with influencers who have an audience, you can leverage the trust that they have already built with their audience. You can leverage their platform to build your platform.



#3 Publicity builds your social proof.
The other thing about going out and talking to strangers about yourself is that they don't know you. They don't know whether they can trust you. When you say, "I'm amazing, my book is amazing, check out this really cool thing that I did," why should they trust you?
But what happens when somebody else says you are amazing? When you are interviewed or profiled in the media, that's an endorsement. When they say that you are worth paying attention to, that's far more powerful.
RELATED: How can an unknown author publicize a book?
Sign up for my newsletter and get a FREE download of the "Author Platform Blueprint." This PDF is chock-full of checklists, forms, and even idea starters for your blog and website. Click HERE to get it!