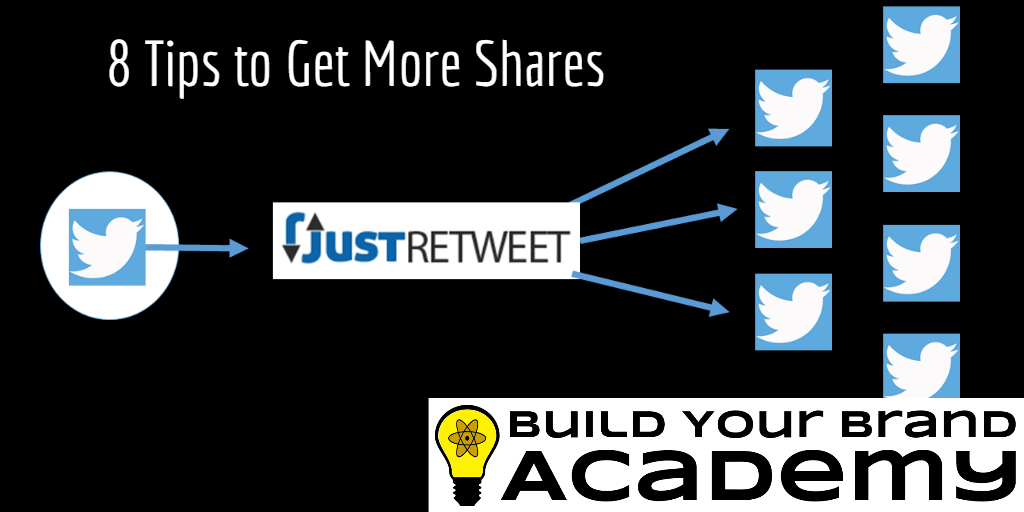 You've worked hard creating some amazing content--maybe it's an episode of your podcast, the new article on your blog, or a promotional eBook, webinar, or video--but now you need for people to find it! When you push out an announcement through social media, you cross your fingers in hopes that it will get a lot of shares.
When it comes to Twitter, JustRetweet is a retweet sharing site for bloggers to get more retweets, more traffic, and more followers. The way it works that you get credits for sharing Tweets submitted by users—and the Tweets are organized by topic so that you can zero in on topics of interest to your audience.
As you accumulate credits, you can then submit your own Tweet to the group and offer credits for them to retweet your link.
The service is free—plus you get 100 credits when you join. Once your Twitter account is connected, you can submit your content and offer credits to other users who retweet you or become your follower.
Some tips to get better results from the service:
SUBMITTING
#1 – Format your tweets correctly. Frontload your tweet with the value, then the link and hashtags.
#2 – Make sure everything in your submission is SPELLED and PUNCTUATED correctly.
#3 – Offer enough credits to make it worth sharing.
CONTENT
#4 – Post something interesting.
#5 – Post something relevant to your brand message.
#6 – Offer a compelling headline that makes people want to click through.
#7 – Make sure the article fulfills the promise of the headline.
#8 – Use hashtags correctly.