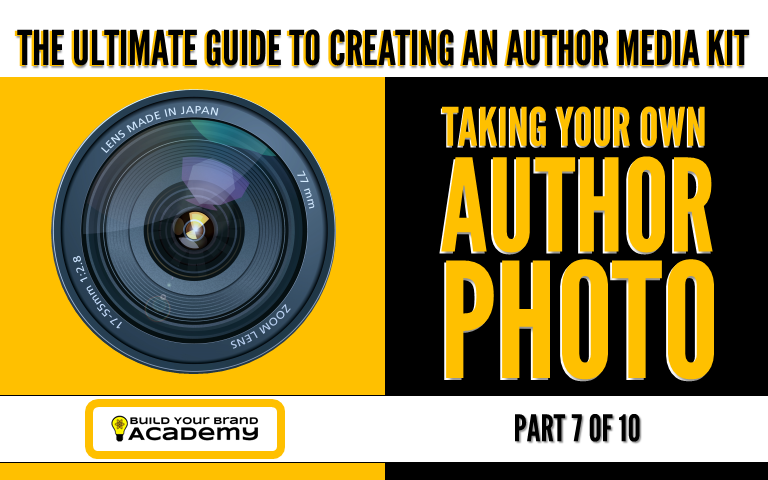 Love it or hate it, if you want to get media attention and grow your audience, people need to be able see what you look like.
This is Part 7 of a 10-part series on creating your author media kit:

Previously:
Part 1 - The Ultimate Guide to Creating an Author Media Kit
Part 2 - Writing Your Author Bios
Part 3 - Creating Your Suggested Interview Questions and Author Q&As
Part 4 - Writing Your Feature Article
Part 5 - Sharing Your Endorsements, Reviews, and Testimonials
Part 6 - Packaging Your Excerpt
Part 7 – [YOU ARE HERE] Taking Your Own Author Photo
FREE AUTHOR PUBLICITY BLUEPRINT!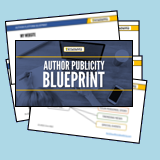 Sign up for my newsletter and get a FREE download of the "Author Publicity Blueprint." This PDF includes a media kit checklist, a book promotion planner, mindmaps, prompts, and even idea starters for your blog.

Click HERE to get it!
Your media material should also include an author photo. In most cases, when the media asks for a photo, what they want is an image of you looking at the camera. In this photograph, you should NOT be...
Wearing a weird hat.
At a party or on vacation.
Striking some odd pose.
Holding props of any kind.
The media just wants a headshot.
For branding reasons, your author photo should be the profile picture on social platforms. No matter how someone finds you online—the brand consistency tells them they're in the right place.
This author photo available your media materials before someone asks for it. If you wait until they ask, you'll have to scramble to figure it out. You'll have to rush--and risk missing out on a great opportunity.
YOU DON'T HAVE TO HIRE A PHOTOGRAPHER FOR YOUR AUTHOR PHOTO
You don't have to hire a photographer to get your basic author photo. I'm not saying don't hire a photographer—but you don't necessarily need to hire one for this particular photo. In fact, if your photographer wants to bring some "style" or be "artistic," that can work against you.
Again—we're talking here about one, specific, particular photograph.
For your author photo, you can check all the boxes yourself. If you have a smartphone, you already own a good camera.
Now, you (or your photographer) needs to follow these points...
Your author photo should be simple. There should be a simple background, and you are in a simple pose, looking straight at the camera. Not you with props, not you with your hands around your face. The background should not be distracting.
Your author photo should be well-lit. There needs to be more light in front of you than behind you. If possible, you want to have three-point lighting: Two lights from the front (one from the right and one from the left), with a third light from the side to separate you from the background. Don't sit in front of a window. Don't have the sun behind you.
Your author photo should be clear. You'd be surprised how many times I went to an author's website to get an author photo and it was fuzzy or blurry. You want a photo that's clear. Don't just snap the one picture and if it's blurry go with it—keep snapping photos until you get one that's clear.
Your author photo should be framed correctly. Include enough room around your head and shoulders for the media to crop the photo into the shape they need. These media outlets need them to be a particular shape to fit a particular format. If you send a photo that's cropped close around your face, they may have no choice but to cut even further into your face. (That's not a good look for you.)
Your author photo should be available in both high resolution (hi-res) and low resolution (lo-res). Print media and HD digital media need a higher resolution or your photo will print blurry. Some online media prefer the lower resolution (lo-res) because the smaller files make the site load faster. Generally, a high-resolution file is 300 dpi (dots per square inch), and the low resolution file is 72 dpi. Think of it as the large photo and then the thumbnail image.
HERE'S AN EXAMPLE FOR YOU...
This example images comes from my own media page. The one you see on the page is a certain size. If you need a larger file, click it open into another window and there's the hi-res photo...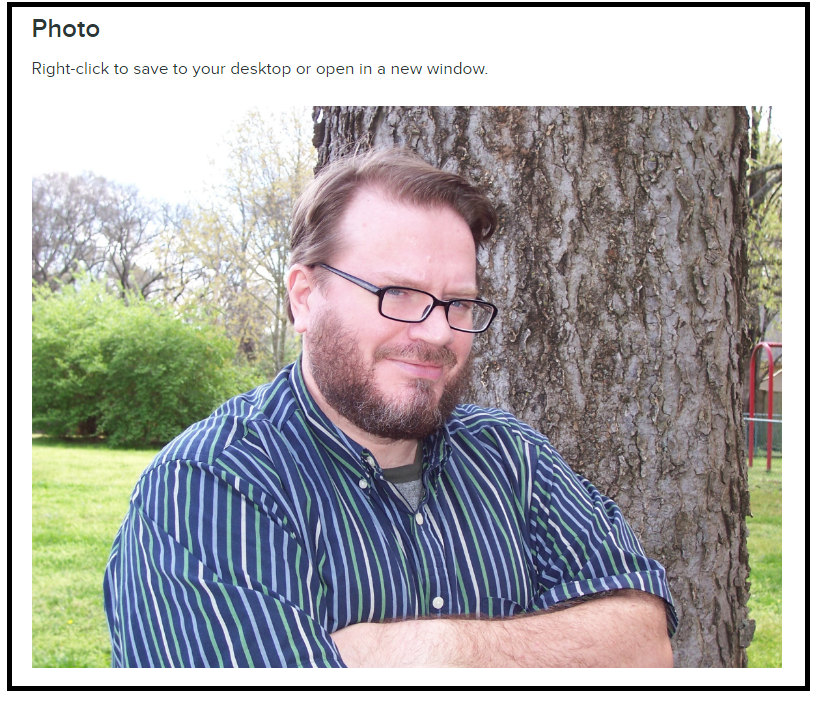 There's room around my head and shoulders to crop the image into different shapes—rectangle, square, circle, whatever. They get to choose. I didn't choose for them...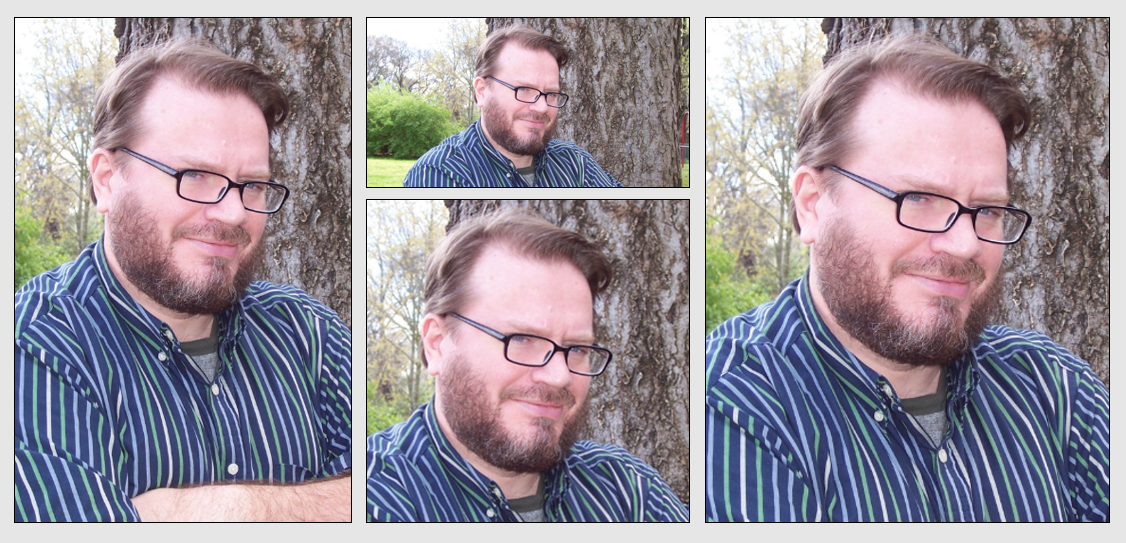 On my website, I also share photos of me speaking—but these aren't my primary author photo.
For branding reasons, my primary author photo is the same one I use for all my online profiles. You'll see the same photo on my Twitter account, on Facebook, and anywhere else you find me online.
KEY POINTS
You can also share supplemental photos. On your website or even in your media kit, it's fine to share photos of you speaking, at an event, or out on location. Understand that those are not your primary author photo.
You want consistent branding across all your online profiles. Use the same author photo on all your accounts. If someone find you somewhere online and tracks back to your website, they need to know they're in the right place.
Your author photo should not have other people in it. It makes me sad how often the only photo available was the author at a party, with another person's arm draped around the author. That's not an author photo. (Imagine the nightmare of trying to crop out the other person. It never looks professional.)
Your media kit should not include holiday snapshots or party pictures. You want a serious picture that's you looking at the camera.
No fancy filters. Don't fiddle with the picture because you're trying to be clever. You can do whatever you want with your photos on other parts of your website—but the author photo in your media materials should be a clear, simple photo that can work as a headshot.
Avoid bad webcam photos. It's permissable to try using the camera in your computer, tablet, or your phone, but you still need to be the right distance away. You don't want those weird webcam photos where the lights are all wrong, and you're leaning in at a weird angle. You can use your webcam, but don't do a bad webcam photo and think that your author photo.
NEXT: How to Present Your Book Cover in Your Media Kit
QUESTIONS OR COMMENTS? DISCUSS IT ON OUR PAGE ON FACEBOOK...