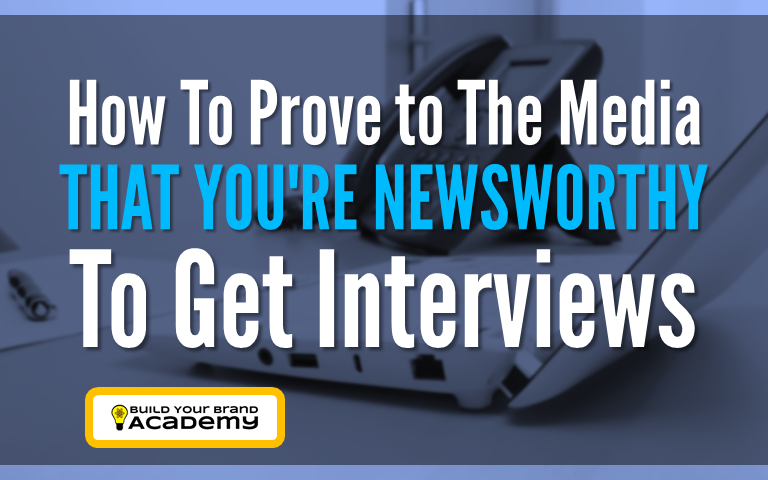 It's not the media's job to figure out why you're interesting.
What do you want to accomplish this year? As we venture further into 2018, it's important to keep looking ahead to our goals for the year.
For many of my clients and students, the number one goal is to build an audience. One of the fastest ways to find new readers is to get in front of an audience that someone else has already built. This includes broadcasters, podcasters, bloggers, and anyone else who has built an audience that knows, likes, and trusts them.
When that influencer puts you in front of their audience, you're leveraging their platform to build your platform.
Yes, you have something to promote.
Your book.
Your service.
Your product.
Your course.
Your platform.
But influencers and media decision makers don't care about your "Look at what I have " story. All these media decision makers—segment producers, department editors, journalists, podcasters, etc—don't work for you. Their jobs are to keep that audience coming back for more. If the audience goes away, they lose their jobs.
You need to explain how you can help them keep that audience tuned in.
One of the easiest ways to offer something valuable is to leverage the power of being "newsworthy." Your pitch will be way more attractive if you can build your pitch around one of these seven criteria…
Timeliness
Impact
Relevance
Novelty
Conflict
Human interest
Celebrity
Over the coming weeks, I'll explain each of these seven criteria. You won't need all seven of these—but your pitch will be stronger if you can touch on one or more of them.
WANT TO DISCUSS? CLICK HERE TO TALK ABOUT IT ON FACEBOOK!
FREE AUTHOR PLATFORM BLUEPRINT!
Sign up for my newsletter and get a FREE download of the "Author Platform Blueprint." This PDF includes a media kit checklist, a book promotion planner, mindmaps, prompts, and even idea starters for your blog.

Click HERE to get it!
RELATED LINKS: