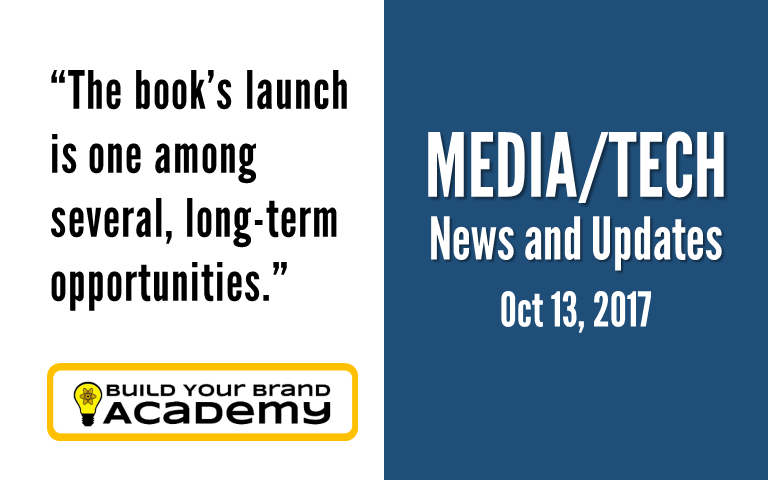 Where storytelling and tools collide: A roundup of news and updates from media at the intersection of content and technology. Includes the latest in publishing, streaming, podcasting, and more...
Indie authors: Your Pub Date is Not As Important as You Think (Writer Unboxed)
For traditionally published authors, a book's success can largely hinge on early sales. Much attention is given to garnering pre-orders in hopes of pushing a book onto a bestseller list during release week and encouraging retailers to order more books... But an indie can and should imagine the book's launch as one among several, long-term opportunities. There are a number of reasons for this...
[Read the whole article here!]
---
Twitter's abuse problem is absolutely a failure of leadership (TechCrunch)
Twitter has blundered into yet another moderation crisis after it temporarily suspended the account of actress Rose McGowan as she was using its platform to speak out against sexual harassment of women in the wake of sexual abuse allegations coming out against Hollywood producer Harvey Weinstein...
[Read the whole article here!]

---
Amazon launches first waterproof Kindle (Bookseller news)
Amazon has launched its first waterproof Kindle, the new Kindle Oasis, which will also have Audible built-in and feature a larger, seven-inch display...
---
Why Your Followers Should Be Producing Most of Your Social Media Content (Forbes)
How much time do you spend working on content for your social media campaign? Typically, you'll be researching, drafting, scheduling, publishing, and following up—all in addition to working with your core content team so you can write and distribute on-site content as well. If this sounds like you, you may be doing something wrong. What if, instead of producing your own content, you let your followers do the work for you...
[Read the whole article here!]
---
Platform Building & Media Relations for Indie Authors (Build Your Brand Academy)
Social media expert Frances Caballo recently welcomed me as a guest on her monthly show Conversations with Frances. Among other topics, we discuss how ANY indie author can get media coverage, how media coverage builds your author platform, and how to contact the right people in the media.
---
RELATED LINK:
B&N is no longer in the tech business: Media/Tech News and Updates (Sept 29)