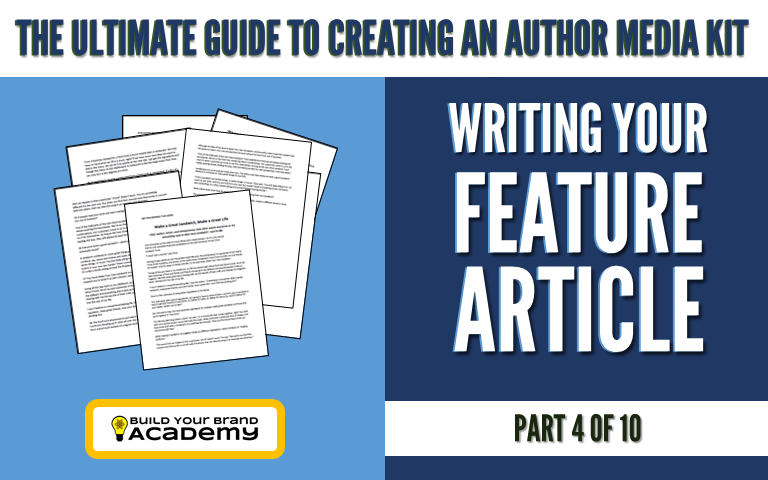 A sample feature article is way to help the media see your story faster. In fact, some editors may even print it as-is...
This is Part 4 of a 10-part series on creating your author media kit:
Previously:
Part 1 - The Ultimate Guide to Creating an Author Media Kit
Part 2 - Author Bios
Part 3 - Suggested Interview Questions and Author Q&As
Part 4 - [YOU ARE HERE] Your Feature Article
FREE AUTHOR PUBLICITY BLUEPRINT!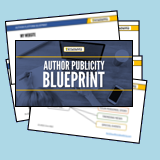 Sign up for my newsletter and get a FREE download of the "Author Publicity Blueprint." This PDF includes a media kit checklist, a book promotion planner, mindmaps, prompts, and even idea starters for your blog.

Click HERE to get it!
Your media materials should include a feature article. This document is a fully fleshed-out magazine-style article of 400 to 600 words.
Compared to your author biographies, the feature article is more news-focused and more timely. It's also more about your book.
HOW THE MEDIA MAY USE YOUR FEATURE ARTICLE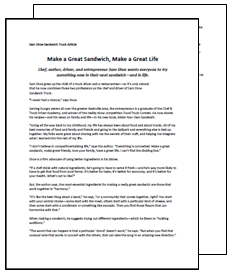 The media might use this feature article as a resource. They might cherry-pick a quote from it. They might take some ideas out of it for interview questions.
If it's text media—newspapers, magazines, blogs, websites, newsletters—they may also run the feature article as is. As such, the feature article needs to written so it can run as a regular article in that outlet.
HOW TO WRITE YOUR FEATURE ARTICLE
How do you write your feature article? Take your Q&A document and flesh it out into an article. Paraphrase some of your quotes for transitions.
Don't start your article at the beginning. Take what's going on right now and put it up at the front—that's where you start the feature article. Start with This is the reason you're reading this right now. Then go back to the beginning and form a narrative circle.
A handy way to make this an article that they would want to use is to remember the journalistic practice of the five W's: Who? What? Where? When? Why?
Who is this about?
What's going on?
Where is it happening?
Why is this important?
When does it take place?
Try to answer as many of these questions as possible in your article.
HOW TO MAKE THE DOCUMENT
Create in a regular Word document
Bold the headline
Italicize the subhead
Make the body copy with a normal font in a normal point size
Include your contact information
Save the document as a PDF
KEY POINTS:
Write the article in the third person. This is about you, it's not from you.
Create this article to read like an article in a magazine or like it would belong in the lifestyle section of the newspaper.
Don't be too general about yourself or your book. Go deeper then "I exist" and "this book exists." Why is it interesting or important that you wrote this book? Why is this topic going to be interesting to that audience?