Welcome to Build Your Brand Academy – the home for those wanting to grow an audience, develop a following, and spread their message out into the world.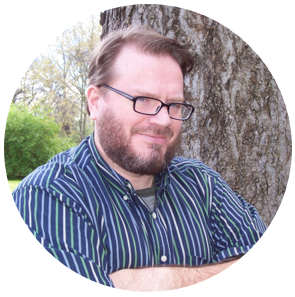 Back when I signed my first book deal with a traditional publisher, I thought I had it made. I'd been chosen. My novel would be included in the same catalog with new titles from several famous authors. My title would be distributed into bookstores. The publisher paid for front table placement at a prominent retail chain. Several trade magazines gave my novel positive reviews.
Then reality sank in.
I learned that having your book in the catalog doesn't mean it will be ordered. There are so many books in the catalog—and it isn't even sent to readers; it's only sent to booksellers and libraries. (And they can't order everything in the catalog.)
I discovered that "distribution" doesn't mean people can find your book. Just because it's on a shelf in a bookstore doesn't mean people will notice the spine of one title among a sea of book spines.
I also discovered that paid placement isn't a guarantee your book will get picked up off the table. In fact, although the publisher paid for space on the front table, it later came out that only a percentage of stores followed through. On top of which, the publisher had put the wrong copy on the jacket of my book—meaning there were no impulse purchases.
I also learned that a great review in a trade magazine rarely reaches the end consumer. The trade magazine (by definition) is created for those who are inside the business. Granted, these reviews end up on Amazon; however, anyone who sees them is on your book page. Readers who never heard of you won't see that review.
When I was signed, I was under the impression that the author writes the book and the publisher tells people about it. A reasonable expectation, right?
But the publisher considered me one more author's name on a list. My book was simply another thumbnail image in their quarterly catalog.
Once my book hit shelves, there were a few articles in the press—but when the publisher's marketing team shared the clips with me, they were surprised to discover that all the press they were taking credit for appeared in publications that either I worked at, my co-workers worked at, or my friends worked at. The publisher had generated little attention for my book at all.
Nearly every example of publicity turned out to be something I initiated myself. All these reviews and interviews and news items from consumer magazines were the results of me pitching to magazines. Even weirder, a few items I'd written myself—the marketing team had included clippings from my own magazine column.
Somehow, the publisher did a worse job with each successive book. By the time the business relationship ended, I was glad to be out of it.
LET ME SAVE YOU THE SAME HEARTBREAK THAT HAPPENED TO ME
The fact is, long before the self-publishing revolution, traditional publishers performed little to no promotion for the common workaday author. In a given catalog, they'll lavish their attention—and marketing dollars—on the top 5-10 percent of their releases for the quarter.
Unless the author is famous, the odds are quite small any publisher has the time or money to do more than publish the book, throw it out into the marketplace, hope for the best, and move on to the next book on the list.
So, whether you are (or hope to be) traditionally published, or you are an independent author, we are all equally in charge of our own promotional efforts. If you don't spearhead your book promotion, it won't happen.
To save you the same pain, I'll share something with you now I wish I'd known then: No one will care about your book as much as you do.
You are in charge of your own publicity. This is true no matter whether you are traditionally published or self-published.
You don't necessarily need to do all the work yourself. Maybe you'll find a partner, or hire out to a freelance publicist or marketer, or you'll build a team.
But you are the final word. You are the person who has to be in charge of your publicity.
I CAN GIVE YOU THE INSIDE TRACK
As I mentioned, most of the publicity my novel received was a result of my own efforts. That's because I was also a working member of the media, so I knew how to pitch my book to the other magazine editors—they were my peers. I knew their language.
Today, I've spent the better part of 30 years (going back to my teens) working in the media—as a reporter, a broadcaster, a producer, an editor, and more. Over the years, I've received thousands of pitches—good and bad—from publicists, book publishers, music labels, film studios, authors, recording artists, filmmakers, sports figures, and anyone else who wanted to get through me to reach my audience. As a card-carrying member of the media, I feel a burden to teach you how to do a better job pitching your story to us without driving us crazy.
YOU HAVE MORE OPPORTUNITY—AND MORE ACCESS—THAN EVER BEFORE
Once upon a time, the "press" was a monolith. It was far away and difficult to approach. Members of the media were behind castle walls, working for whoever owned a printing press, or whoever owned a broadcast tower, or whoever owned a distribution network. It was somebody high up, far out of reach; and there were a lot of people you had to get through to get to them and convince them to send your message out to their audience.
The media landscape is different today. Thanks to the Internet and digital media, the definition of the media has broadened. It's also brought you more access—and more opportunities.
So who are the media now? Frankly, anyone with a platform:
Print media
Broadcast media
Online media
Bloggers
Podcasters
Reviewers
Social media
Now, here's the vital question: Do you want them to tell their audience about your book?
On this website, I'll teach you how to approach professionals in the media, how to help them understand that your book or brand or message is ideal for their readers or listeners or viewers, and how to help powerful influencers promote you and your book. This book will not teach you hacks or tricks. You'll learn principles that will continue to work even after the rules change. You will understand how media influencers think.
THERE ARE NO SHORTCUTS—BUT THERE IS A BETTER WAY
If you're an author who is ready to treat your writing as a business, then you are in the right place. But if you approach members of the media with the wrong tools—or the wrong attitude—you'll find yourself wasting a lot of time and money. You'll get nowhere, and you'll think it's their fault.
This isn't about doing nothing and hoping that elves will take care of it for you. If you're waiting for one of those "elves and the shoemaker" deals—where you can sleep and somebody else will take care of it—that won't happen.
There are no guarantees what I'm about to teach you will change your life. However, a good attitude and a good work ethic always beat a poor attitude and a poor work ethic.
You will not see any results unless you put the tips into practice.
If you believe in your book and you believe in yourself—and you're ready to build your author platform—then please stick around…
Chris Well
Nashville, Tenn.
September, 2016